About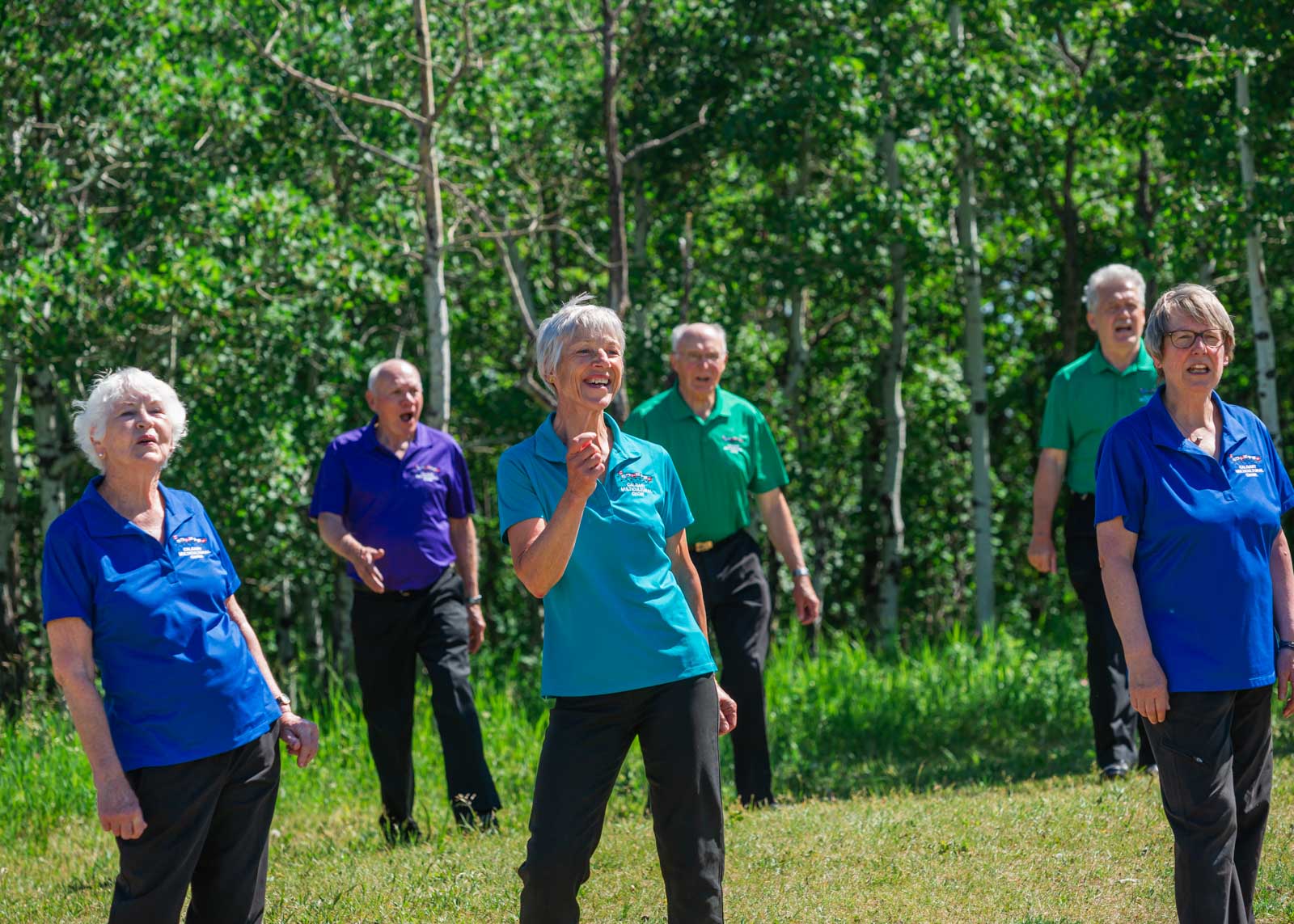 Started in 1979 with a handful of enthusiasts, the choir has never stopped singing and developing its musical skills. We have grown to 60-70 members with a variety of musical experience and from diverse cultural backgrounds. Currently our membership represents 26 countries including Canada.
Each fall and spring season we choose a program of beautiful choral music, some of which we sing in its original language. The season concludes with a concert for our long-time and new-to-us fans.
We are committed to, and love, singing for Calgarians at community events, residents in senior living facilities, and elsewhere including the Calgary Airport where we surprise international arrivals with our unique brand of choral music. Whenever we can, we travel to music festivals such as Canada's Unisong Choral Festival that celebrates Canada Day in Ottawa with representative choirs from each region across our nation.
One of our core values is continuous learning – from vocal techniques, to new musical compositions, to languages that are unfamiliar to us. We participate annually in Choral Fest Alberta where evaluators provide us with tips to improve our sound plus each season, we invite a professional clinician to lead us in a day of workshops.
Our Team
Sponsors
Meet the Choir